Message from General Manager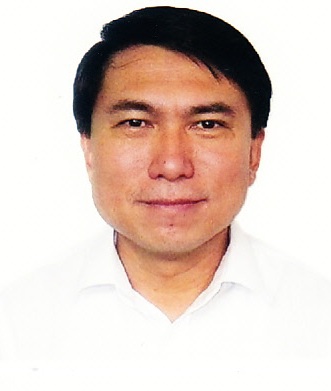 Mr. Tsen Chung Ling - Michael
GENERAL MANAGER
Since its formation in July 2007, Evan Lim Penta has successfully collaborated with many clients. Client satisfaction has always been our goal, and our clients are the living testimonials of our success. Equipped with experience and reputation, now we are stride towards the future. Our corporate structure is dynamic and mature and we are always open to change. Our strength lies in our work ethics and leading-edge technical knowledge. 
It is known to all that construction sector is faced with new challenges in the 21st century. Realizing the importance of evolving with the changing times, we have invested above the world average.
Our efforts and integrity have been credited with numerous awards and certificates including BGA Construction Productivity Awards, Housing and Development Board Award, HDB Construction Safety Award, and CIDB Awards for Construction Excellence.
Evan Lim has been able to surpass competition in terms of introducing modern and innovative elements in the construction industry. We have always tried to get the most out of the latest technology. We have always taken clientele requirements seriously, and exceptionally manifested perfection, dedication, quality and Leadership. Our objectives make us different from other construction companies. We focus on protecting our ethical values, being a construction company, improving the corporate structure and exploring new opportunities. Our successful past inspires us to stride towards the future.
The satisfaction of our clients is the proof of our high-quality service. We have always relied on our staff and they have never disappointed us. I thank all our staff for diligently following the guidelines of safety and helping Evan Lim function smoothly.
Evan Lim Penta is an outcome of our vision to introduce modernity and innovation in this sector, and now we can say that we are not only on the track but also inspiring other construction companies.
When I look ahead, I visualize a future when Evan Lim Penta will become the most trusted name in this sector. Our current strategies and progress clearly indicate the possibility.

Evan Lim–Penta is a partnership formed in July 2007 between Evan Lim & Co Pte Ltd, Singapore and Penta Construction Co. LLC, a Dubai based contracting company.
Home
About
Services
Projects
Careers
Contact
Construction
Building Renovation
Architecture Planning
EVAN LIM-PENTA CONSTRUCTION CO. LLC
P.O. Box 89255, Dubai – UAE
Copyright © 2018 All rights reserved.
Powered By: InnoMind Technologies