Brief History of Evan Lim-Penta
Evan Lim–Penta is a partnership formed in July 2007 between Evan Lim & Co Pte Ltd, Singapore and Penta Construction Co. LLC, a Dubai based contracting company.
Evan Lim & Co Pte Ltd, Singapore
Evan Lim is an A1 grade (as ranked by Singapore Government) building contractor from Singapore. With a paid-up capital equivalent to AED 42 million and authorized capital equivalent to AED 58 million, Evan Lim has in last 45 years successfully completed numerous projects, both small and big to full acceptance by client, an enviable record that not many can claim to have achieved.
Evan Lim's clients range from military, environmental agencies, large commercial enterprise, governmental ministries, universities and schools, road and transportation agencies, airport authority, mass housing developers and luxury condominiums. Some of the completed projects in Singapore and in Asian region can be viewed in the website www.evanlim.com.
Penta Construction Co. LLC, Dubai
Penta was established in Dubai in 2005 by Mr. Behrooz Ahadpour in partnership with Mr. Fuad Al Ansari. Mr. Behrooz has more than 20 years of vast experience in the Dubai construction industry and has managed some other successful construction venture prior to setting up Penta. Mr. Fuad is a co-owner of Al Ansari Exchange, the largest money exchange company in UAE. Together, they strived to build Penta from a small base.
In July 2007, several months after doing the required due diligence of each other's attributes and synergy of partnership, with great faith and enthusiasm built around both owners, Evan Lim-Penta was formed.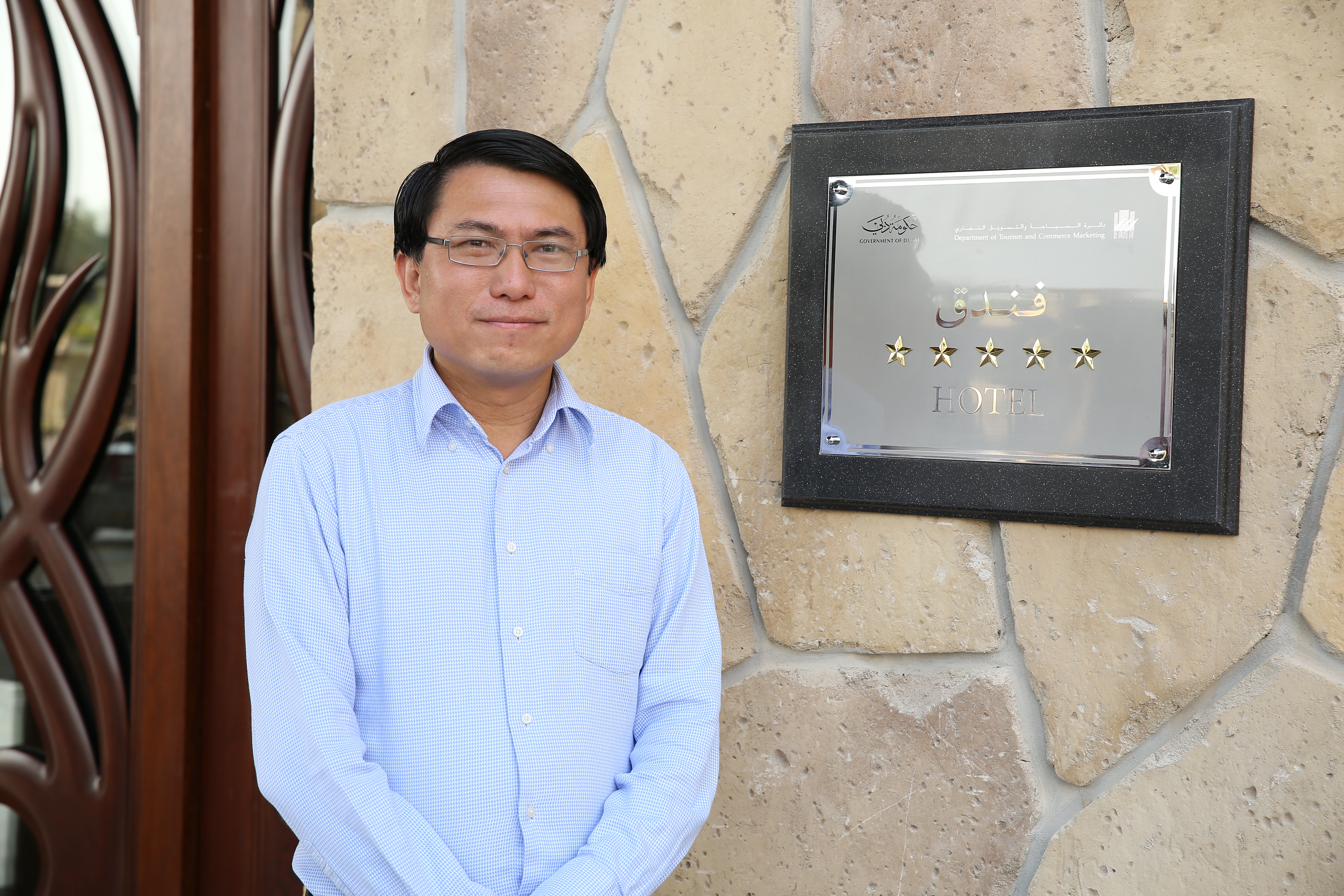 MICHAEL TSEN CHUNG LING
GENERAL MANAGER

Mission
To be in the forefront of the building and construction industry by constantly delivering international quality projects through total commitment to our clients.
Vision
Evan Lim-Penta strives to become a construction firm recognized for unfailing commitment to client after securing each project in quality, timely delivery and value.
The company will keep abreast with changes in the construction industry with greater opportunities in Dubai, Abu Dhabi and other parts of UAE and beyond. We will continually embrace the best practice; employ leading edge technology and device innovative strategies to achieve our main tenet of construction excellence and customer satisfaction.
Evan Lim Penta, though relatively a new company in Dubai, strives to provide its UAE clients premier engineering and construction services in building and civil engineering services with the support of its managing partner, Evan Lim from Singapore. It will plough its years of diversified experiences and expertise into the design and construction of projects of various scale and complexities.
Behind the brick and mortar business in the construction industry, is about people coming together to apply skills, knowledge and technology. At Evan Lim-Penta, the staff shares this work philosophy of bringing forth value-added services to our clients. From the drawing board to the physical completion, our staffs are motivated to respond quickly to changing needs of our clients whether it be meeting budget, quality standards or project deadlines.
Our greatest strength stems from the fact that we are willing to embrace changes and meet challenges.
Our company is managed by a dedicated team of committed and experienced staff, inclusive of engineers, architects, quantity surveyors, foremen and technicians who serve as concerted professionals. Guided by Evan Lim, we aim to offer competitive service with commitment to quality and customer satisfaction as endorsed by International Standard stipulated inside ISO 9000, ISO14000 and OHSAS18000.
People Management Objectives
•   To fulfill the aspirations and nurture the potential of each employee
•   To improve each employee's morale and improve productivity.
•   To create a harmonious working relationship in the company.
•   To formulate and offer remuneration and conditions of service conducive to retain the best available staff.

Evan Lim–Penta is a partnership formed in July 2007 between Evan Lim & Co Pte Ltd, Singapore and Penta Construction Co. LLC, a Dubai based contracting company.
Home
About
Services
Projects
Careers
Contact
Construction
Building Renovation
Architecture Planning
EVAN LIM-PENTA CONSTRUCTION CO. LLC
P.O. Box 89255, Dubai – UAE
Copyright © 2018 All rights reserved.
Powered By: InnoMind Technologies